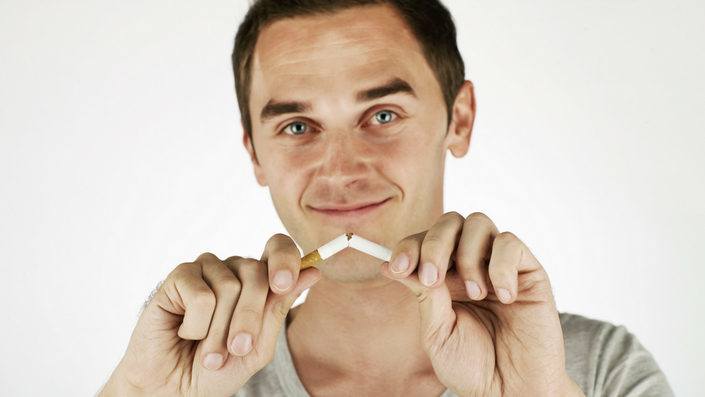 Stop Smoking Easily - Personalised
Break free from the grip of cigarettes with a personalised hypnosis session & online support. Become a natural non-smoker in 6 days or less.
(THIS PROGRAM IS CURRENTLY ONLY AVAILABLE TO AUSTRALIAN RESIDENTS THAT ARE ABLE TO TRAVEL TO NOOSAVILLE ON THE SUNSHINE COAST IN QUEENSLAND)
STOP SMOKING EASILY
This simple to follow step by step program is the easiest way to stop smoking in the next 6 days or less.
I get it, you want a way to stop smoking that is easy and accessable. You want something that is drug free and natural. You want the choice to be able to stop now or cut down to zero at a comfortable pace. And you want to it to last.
I'll take you by the hand and lead you through the same process that hundreds of regular people have used to stop smoking once and for all.
"This option begins online where you spend approximately 20 minutes a day for 6 days preparing for a 2 hour face to face session with me (Steve Dodson) where you become a non-smoker. Then the online component continues with 2 more sessions followed by a conditioning period to support and strengthen the change for your smoke free life."
But first let me tell you how hypnosis can free you from smoking by making changes at a subconscious level.
Praise for Steve's Program...
"It's been two months now!"
Dear Steve, It's hard for me to believe but it's been two months now and no smoking. From a pack and a half a day to zero! I'm so glad I found your program because I've been trying to give up for a couple of years and never made it past a few days. Thanks so much.
- Tina L
"I never thought it would work for me."
I had friends that used hypnosis to give up smoking but I never thought it would work for me because I didn't believe in that kind of thing. Now here I am a non-smoker and couldn't think of anything worse than breathing that stuff in again! I don't know how the hypnosis works but I'm telling everyone now. Thanks.
- Jason M
"Thank you, thank you, thank you!"
Hi Steve, we just wanted to say thank you, thank you, thank you! My husband and I were planning to have a baby and stopping smoking for both of us was so important. We were looking for a natural approach (no drugs) to quitting smoking and were told about your program. We started straight away and now four months later we are both smoke free and I'm pregnant! We can't thank you enough.
- Libby & Mark K
"My life has been saved."
Dear Steve, I'm writing this letter to thank you as I am now as you say a fresh air breathing person (ha ha). For 45 years I had smoked about 90 cigarettes a day. In my early 20's I worked for the tobacco industry as a sales rep and got all my smokes for free. At the age of thirty five I opened my own tobacco store which I ran for 14 years. I then started a small transport business with one truck and now operate with 6 trucks and a dozen staff. Smoking had been a large part of my life as I basically lit up the moment I rolled out of bed and smoked all day until it was time to go to sleep at night.
Two years ago I found out that I was going to need these things called stents put into some of the arteries in my heart because they were nearly blocked. However when I went in for further tests I was told that those arteries were in such bad condition that I needed to have a triple bypass. The problem was that the surgeon wouldn't operate unless I stopped smoking. I had tried several times during my life to give up the smokes but never lasted more than two weeks. I began to cut down and after 6 months only got to just under 60 smokes a day. I tried the gum, the patches, even medication from the doctor. The medication made me sick to my stomach and I was so tired that I could hardly get out of bed.
My sister in law asked me if I had tried hypnosis because a friend of hers had seen a hypnotherapist to give up smoking and it worked for them. That's when I found your program. To be honest I was pretty skeptical because all I'd ever seen was those stage shows where they have people to doing funny things under hypnosis. However I was told that I could die from a heart attack at any time so I had to do something.
You say at the start of the program to follow the steps and not leave anything out so I decided then and there to do everything the best I could, I had to. Without sounding dramatic my life depended on it. So I did the exercises and listened to the recordings each day.
I thought I would be nervous on my stop day but when the morning came I was kind of excited. After I had finished all the hypnosis exercises on that day I felt pretty calm and was confident with my decision.
I used the self-hypnosis for the cravings during the first week although they weren't really cravings, it was more like my mind was reminding me about smoking. Anyway I listened to the other sessions over the following two weeks and did the self-hypnosis when I felt I needed it which wasn't all that much to be honest.
I went in for surgery a month later and had the bypass operation. I used that little relaxation session a couple of times a day before the op and up to 3 times a day during my stay in hospital. The nurses all wanted to know what I was listening to and I told them all about your program so it looks like you'll get some new customers.
That was all 9 months ago and the reason I decided to write this letter was so that you could show it to other people thinking of giving up smoking. I never thought it would be possible for me to stop and I was surprised at how easy it really was. Sure, I had my moments but I just did what you teach in the course and I got past them.
Between you and the surgeon my life has been saved and for that I am very grateful.
Thanks again. - Jim D
Your Instructor
For the past 25 years I've been sharing what I know about how to become a non-smoker. I'm a trainer in this field plus I work face to face with everyday people wanting to break free of the smoking habit.
I used to smoke cigarettes and I know how hard it can be to make the transition to a non-smoker.

Even though it may seem an impossible task at the moment, it's totally do-able if you take the right steps.
Let me show you how. - Steve.
NO MORE!
Bad breath, stinky hair and clothing

Stained teeth and fingers

Annoying cough and loss of taste

Hard earned money going up in smoke

Social leprosy and feeling left out

Loss of self-esteem and self-control

Reduced job options

Increasing the risk of osteoporosis

Premature aging

Being out of breath doing stairs or playing with the kids

Worrying about your health and cancer risk

Sharing secondhand smoke to your family, friends or pets

Damaging your sex drive and fertility


Making the tobacco industry rich at your expense
Would You Like To...
Smell fresher and cleaner, Look younger?

Be more attractive, Be more kissable?

Enjoy foods more, Breathe easier?

Sing better and/or speak clearer?

Play your sport better, Have more job options?

Have more time for what's important?

Have extra money to spend or save?

Increase your fitness naturally?

Become healthier and more alive?

Be less likely to become bald?

Heal faster, Live longer?

Improve your chances of getting pregnant?

Increase your confidence and self esteem?

Improve your sex life?

Be a great role model to your children?


Inspire others?
Yes?
Then Check Out The Course Curriculum Below...
or Enroll Now.
Class Curriculum
BEFORE YOU START TO STOP...
Available in days
days after you enroll
DAY ONE
Available in days
days after you enroll
DAY TWO
Available in days
days after you enroll
OK, so what exactly will I need to do to be successful?
Good question! Let me explain the process.
There are 8 days of the program:
The online component begins with an Introduction to get you ready for the following sessions.
Next, Day one to day 5 will have a different hypnosis session to experience while you listen online. Some days have a simple task involved to either prepare you for the session or to make the process easier.
Then Day 6 is the day we get together face to face for a 2 hour session. This where I customise the stop smoking process for you as an individual. This is your official Stop Day.
Following this session there are 2 more online sessions and a downloadable conditioning recording to support and strengthen your smoke free life.
All you need to do is follow along as I guide you step by step.

Your subconscious mind does the rest.
Simple as that.
If you need to... check out the FAQ below for a list of the most commonly asked questions.
Frequently Asked Questions
What is the "Stop Smoking Easily - Personalised program?
A hypnosis based stop smoking program consisting of online preparation and support materials plus a face to face, 2 hour personalised hypnosis session. *Please note this option is only available to those people who are within driving distance to Noosaville Qld Australia.
How does it work?
By completing the relevant tasks, listening to the hypnosis recordings and experiencing the tailored hypnosis session in person, your subconscious reorganises its thought processes to that of a non-smoker.
Is hypnosis safe?
Yes, hypnosis is a naturally occurring brainwave pattern situated between wakefulness and sleep. You are in control at all times and can open your eyes if the need arises to finish the session earlier for some reason.
What do I get in the program?
You simply login to the program and get online access to 8 hypnosis sessions (recordings), and a 2 hour personalised stop smoking session with Steve Dodson of Noosa hypnosis. Plus you get the opportunity to become smoke free for life.
What if I have cravings during the course?
You will learn a special "Craving Buster" technique that takes care of cravings when and if they occur at all.
Do I need any special equipment?
All you need is a quiet place where you can relax and focus on the course material. It helps if you have headphones to listen to the recordings as this can reduce outside distractions as well as enhance the effect.
Can everyone do this program?
Yes, so long as you can understand English. If you have been diagnosed with a serious psychological condition you should check first with your doctor, particularly if you are taking medication for psychological reasons. Also you should never to listen to the recordings if you are under the influence of drugs or alcohol.
What happens if I don't stop in 6 days?
Sometimes it takes people a little longer but you will have access to the online component of the program for as long as you like. That way if you want to repeat any of the sessions you can do so as many times as you want. That's the beauty of this online program it will always be there as a top up if you need it.
Do you have a money back guarantee?
The people who follow the instructions carefully have a high chance of stopping smoking, however I can not guarantee that you will. Nicotine replacement therapy (gum/patches) or prescribed drugs from your doctor have a low success rate because they do not address the psychological component of your smoking habit. Hypnosis has the highest success rate because it works at a subconscious level, helping you to learn how to be a natural non-smoker. The guarantee I do offer is that I will use every ounce of my 25 years of knowledge and experience to help you become a natural non-smoker.
How do I enroll in the program and what payments do you accept?
First you will need to contact me to set up your face to face stop day session. You can do this by clicking the button below. I accept credit card over the phone or you can arrange an internet bank transfer when we speak on the phone to make your booking.